Contract To Hire Staffing
By utilizing HNC Contract to Hire Staffing services, a company can benefit from the traditional services a temporary staffing agency offers with the option to hire the employee permanently. You can observe the employee on the job to determine if he or she is the right fit for the position. After the contract period is complete, the employee can be hired on a permanent basis.
Contract to hire jobs offer candidates short-term employment with the opportunity to become full-time employees at the end of the contractual period. In many cases, contract to hire positions are mutually beneficial to both candidates and employers.
Contract to hire positions provide an employee the flexibility of a short-term placement and the opportunity to try out a company before engaging in a full-time commitment.
The selection process is managed by our recruiting team, saving your organization valuable time and resources while optimizing time to hire.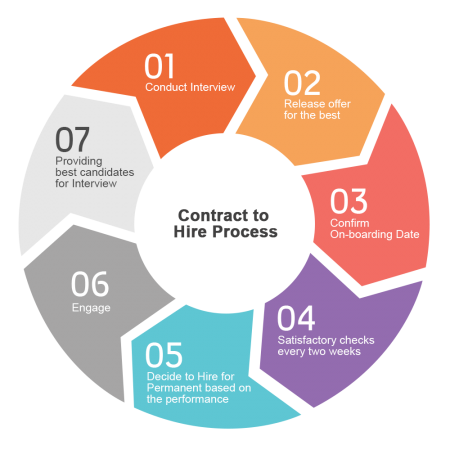 Let Us Connect and Collaborate